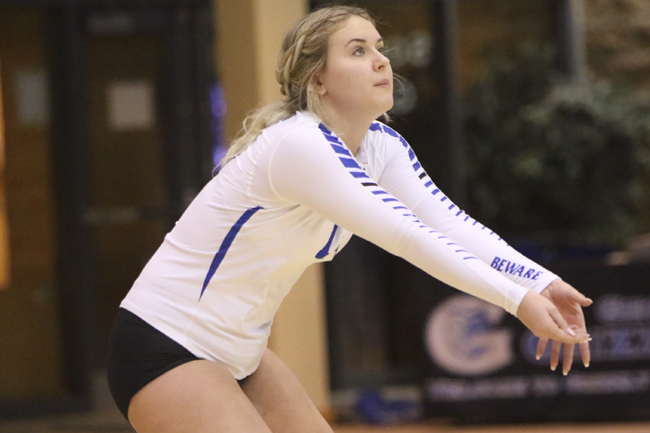 The Georgian Grizzlies women's volleyball team travelled to take on the Durham Lords on Thursday night in Oshawa, ON.
A shorthanded Grizzlies group battled hard but it was too much to overcome the undefeated Lords.
Durham was able to sweep the Grizzlies for a 3-0 victory by set scores of 25-18, 25-12 and 25-10.
Domenica De Francesco (Barrie) led the Grizzlies in scoring with 10 points while Sophia Clement (Toronto) had team highs in assists with 13 and digs with seven.
The Grizzlies have now lost three straight games and sit with a 5-8 record on the season to put them in sixth place in the OCAA east division standings.
Up next for the Grizzlies will be their final two home games of the regular season which take place next weekend.
First up will be the Algonquin Thunder on Friday, Feb. 1 with the women's game at 6 p.m. followed by the men's at 8 p.m.
They will then follow that up with a game on Saturday, Feb. 2 against the La Cite Coyotes with the women's game at 1 p.m. followed by the men's at 3 p.m. With it being the final home game, there will be a special ceremony prior to the games recognizing the graduating student-athletes.
Tickets to all Georgian home games are available for $5 at the doors.