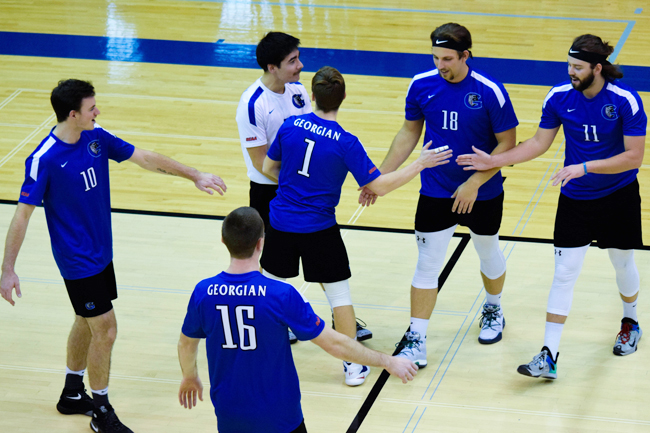 The Georgian Grizzlies men's volleyball team made school history on Sunday when they travelled to take on the Loyalist Lancers in their regular season finale in Belleville, ON.
Georgian were strong again in the match like they have been all season winning in straight sets 3-0 (25-11, 26-24, 25-17).
The win gives the Grizzlies an incredible perfect regular season at 18-0.
Georgian is only the second undefeated team in an OCAA regular season since the league switched to its current east-west division format in the 2008-09 season.
The Grizzlies finished with 54 set wins and just nine set loses. They are just one of four teams to finish with less than 10 set losses since 2008-2009.
Jake Edwards (Barrie) led the way in the game for Georgian with 11 points (8 kills, 3 aces) while Darien Haynes (Barrie) had nine points (4 kills, 4 block stuffs, 1 ace).
Having earned a direct bye, Georgian will now have a couple weeks to prepare for the OCAA Men's Volleyball Championship presented by belairdirect which will take place Feb. 24-26 hosted by Mohawk College in Hamilton, ON.