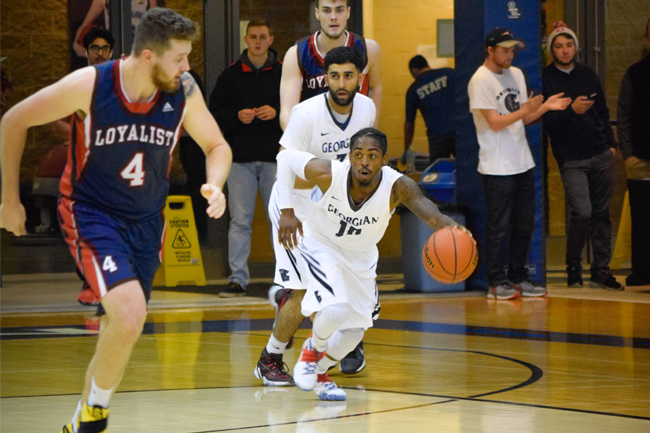 Playing their second game in less than 24 hours, the Georgian Grizzlies men's basketball team were in tough on Sunday afternoon against the Loyalist Lancers in Belleville, ON.
The Grizzlies battled hard early but they seemed to run out of gas in the second quarter as they were outscored in the second frame by 10 points. Georgian dug deep in the second half but the game finished with the Lancers on a 13-5 run to pull out the game 76-63 over the Grizzlies.
Veteran Tyler Vanessen scored a team-high 20 points in the game while Connor Laronde scored 15 and Anthony Meggo had 14 points in the loss.
The Grizzlies wrap up the weekend with a 1-1 record after defeating St. Lawrence-Kingston the day before and find themselves in an incredibly tight playoff race.
Georgian are now one of five teams that have five wins on the season which hold the five through nine spots in the OCAA east division.
The Grizzlies will be back in action this Saturday as they face the Algonquin Thunder at the Georgian Athletic Centre at 3 p.m.