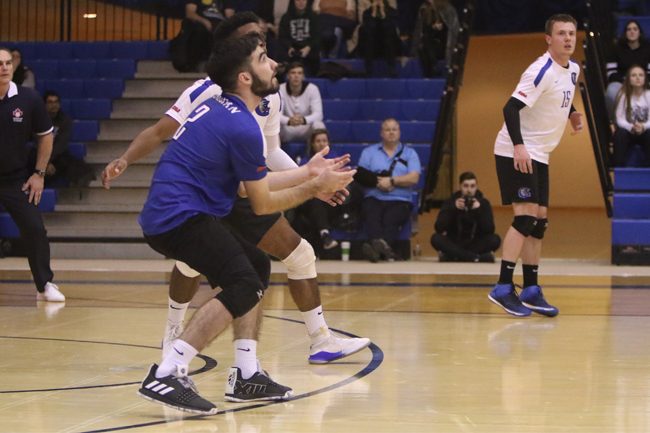 The Georgian Grizzlies men's volleyball team hosted the Centennial Colts on Saturday afternoon at the Georgian Athletic Centre in Barrie.
The Grizzlies were strong once again, making quick work of the Colts with a 3-0 sweep with set scores of 25-12, 25-12 and 25-17.
Darien Haynes (Barrie) led the way with a 12 point game from eight kills, two aces and two blocks while teammate Jordi Romero (Brampton) had eight kills and one ace.
Liam Gray (Barrie) had two aces in the game which put him into a tie with former Loyalist Lancers player Matt Woods (2007-2012) for most career aces in OCAA history with 167.
The Grizzlies improved their record to 10-1 on the season as they continue to hold first place in the OCAA east division standings. Georgian has now won six games in a row and during that stretch they have only lost one set which was back on Nov. 28.
The Grizzlies will hit the road for their next three games when they face Canadore, Seneca and Durham.
Georgian's next home game will take place on Friday, Feb. 1 when they host the Algonquin Thunder with the women's game starting at 6 p.m. and the men's following at 8 p.m.
Tickets for the double-header are available at the doors for $5.