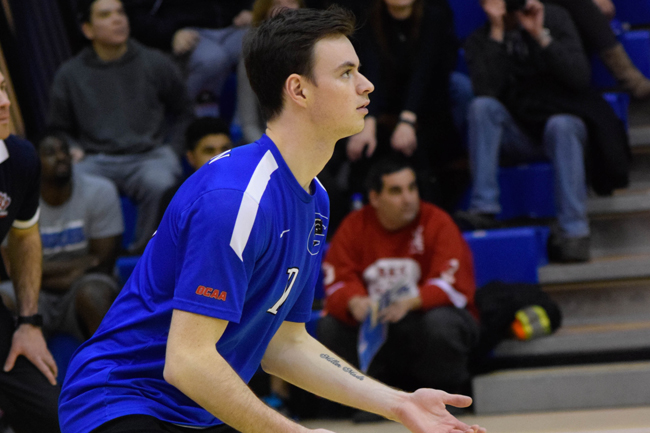 The Georgian Grizzlies men's volleyball team kept on rolling on Sunday afternoon as they hosted the Centennial Colts at the Georgian Athletic Centre.
The Grizzlies made short work of the Colts winning in straight sets 3-0 (25-10, 25-18, 25-12).
Jake Edwards (Barrie), Trevor Recalla (Haileybury) and Adam Bielby (Barrie) all tied for the team lead with 10 points each on the afternoon.
Georgian continues their impressive streak as they remain the only undefeated team in the OCAA with a 16-0 regular season record.
The Grizzlies finish their home schedule at a perfect 9-0 with two road games remaining. The team has already secured a direct bye to the OCAA Men's Volleyball Championship presented by belairdirect Feb. 23-25, hosted by Mohawk College in Hamilton, ON.
Prior to the game Edwards, Recalla and Bielby were recognized for their tremendous efforts and dedication to their sport as they played the final home game of their Georgian careers.
The Grizzlies will wrap up their regular season with a pair of road games next weekend when they travel to face Fleming on Feb. 11 and Loyalist on Feb. 12.