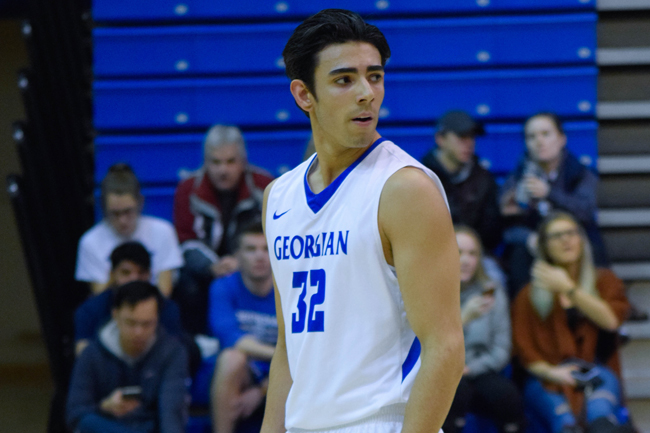 The Georgian Grizzlies men's basketball team found some tough competition Sunday night against the east leading George Brown Huskies in Toronto, ON.
The Grizzlies didn't have an answer for the Huskies, who have won twelve straight and only one loss this season, as Georgian fell 90-56.
Connor Laronde (Barrie) led the Grizzlies in scoring with 15 points while Shams Yar Adua (Mississauga) had 11 points off the bench.
Georgian enter the final week of their season needing some wins and some help if they want to earn a playoff berth.
The Grizzlies currently sit in ninth place in the OCAA east division but are only one win behind the fifth placed St. Lawrence – Kingston Vikings.
Georgian will host the eighth placed Durham Lords on Tuesday, Feb. 14 in the team's final home game before closing out the regular season on Feb. 17 against the Canadore Panthers in North Bay, ON.